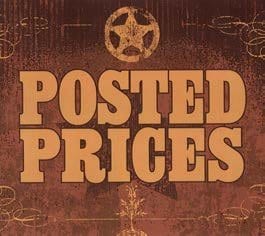 What is Posted Pricing?
Posted Pricing is our Competitive, Upfront, and No-Hassle approach to pricing our pre-owned inventory.
How is Posted Pricing determined?
Through extensive research of comparable vehicles in the market place, we establish a market based price considering Model, Options, Mileage, Trim Level, and levels of Certification. The final result is a market valuation that allows us to offer the most competitive pricing, while promoting a transparent, customer friendly experience.
How does Posted Pricing benefit me, the customer?
Posted Pricing eliminates the need for traditional negotiation from an inflated starting price, providing a transparent, no-hassle transaction.
How can I be sure I'm getting the most competitive pricing?
Once you've browsed our inventory and found the right vehicle for you, ask us for our free market analysis, so you can compare our Posted Pricing.